NEW 05-09-2019
Running Rascals Bonfire Béla ~ Bella
Belgian Junior Champion at the age of 14 months
Dutch Junior Champion at the age of 10 months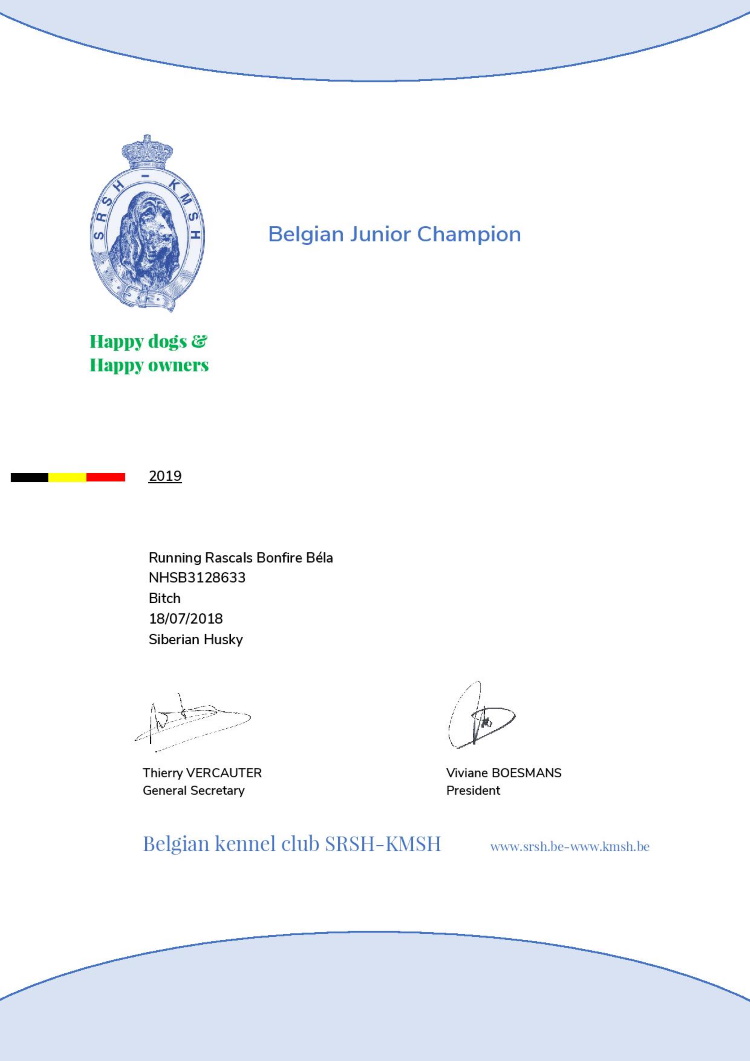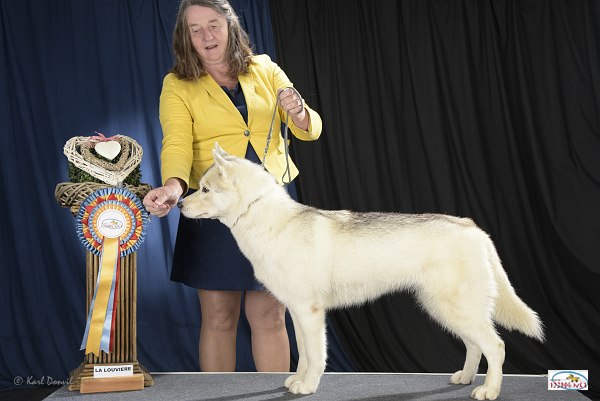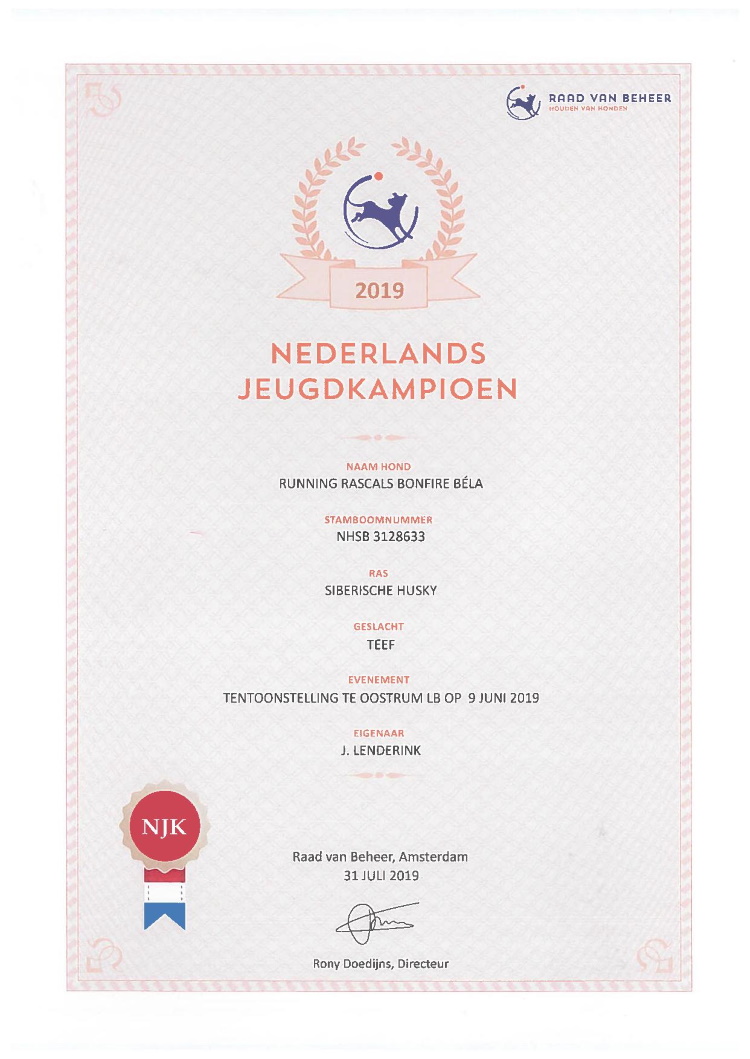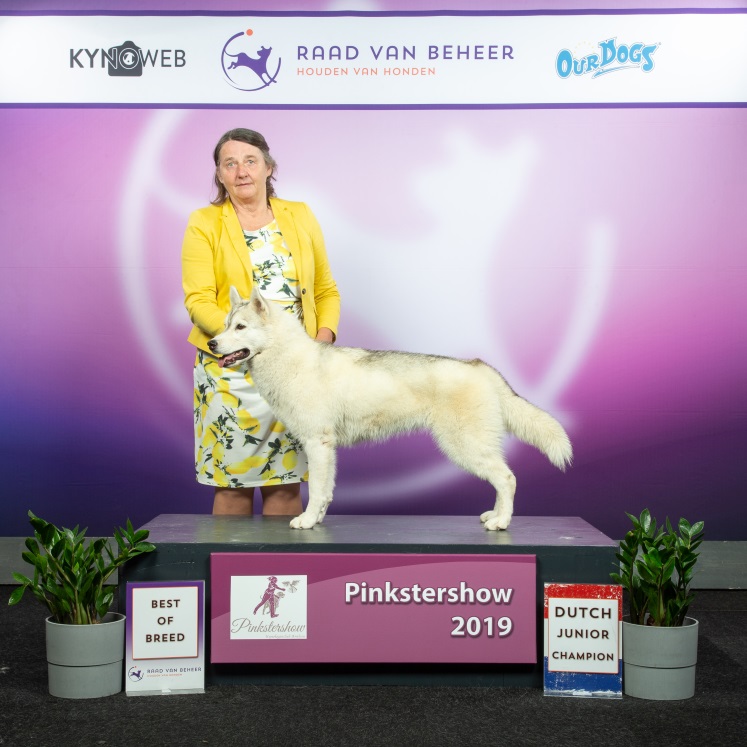 NEW 18-07-2018
Evy have her puppy.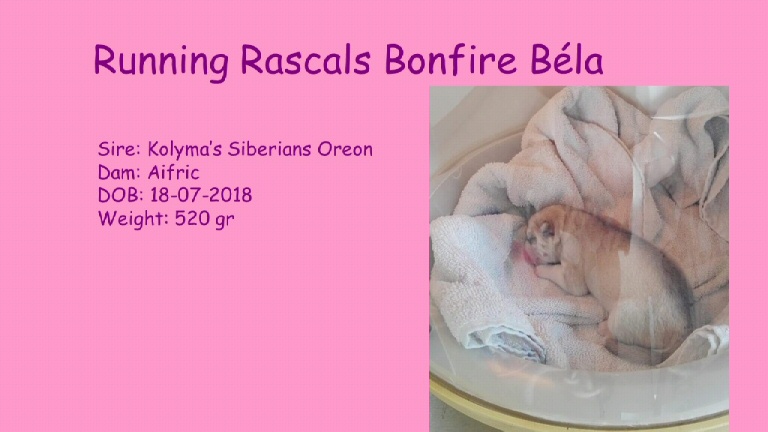 NEW 05-05-2018
Breedingplans 2018
NEW 02-02-2018
Atlanterra Aquariuss ~ aka Russ
4x CAC, 4x R-CACIB, 1x BOS
Dutch Champion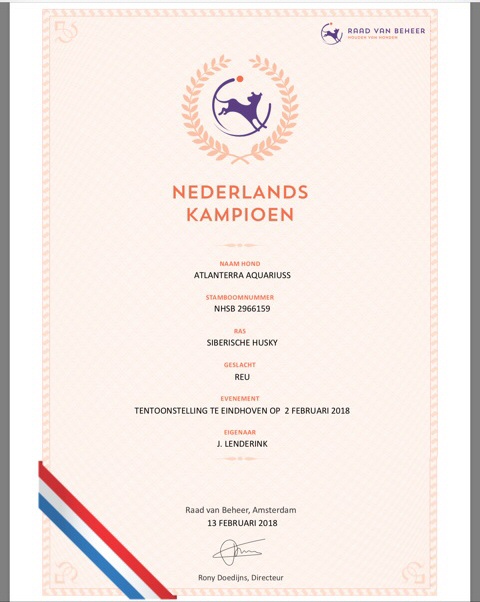 NEW 24-10-2017
New female, Spirit of the Wind's Nanuk
D.O.B.: 11-07-2017
Parents: I like to Howl Eskimoski Domek & Sheronda de Chiukci
Breeder: Annick le Sidaner, Spirit of the Wind's Siberians, Bordeaux
NEW 07-10-2017
Aifric ~aka EVY
Beste pup, BOB, BOS, 4x CAC, 1x R-CACIB
Dutch Champion
Dutch Junior Champion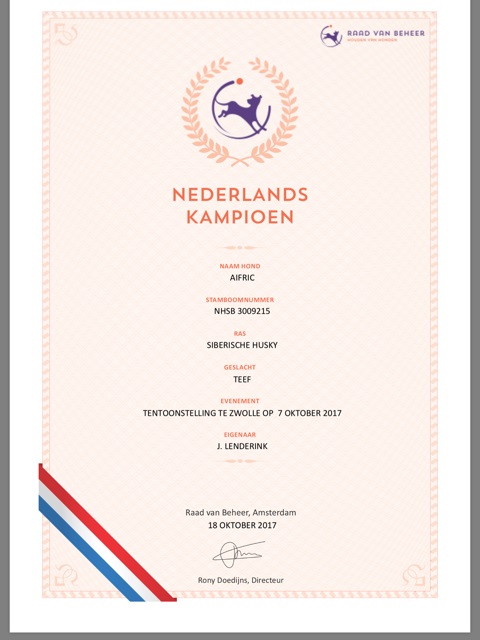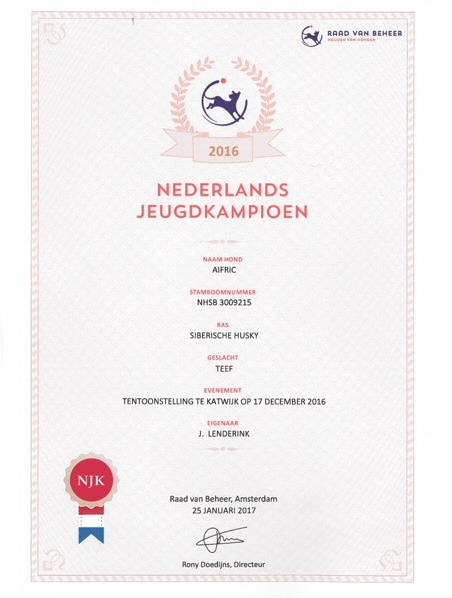 NEW 21-06-2015
Kyanka's Whatever You Want and Atlanterra Aquariuss have a litter.
There are three boys and three girls.